UNAVAILABLE AT THIS TIME
Unleash your inner Katniss!
What is Combat Archery?
Combat archery is a game that combines archery and dodgeball into a heart pumping battle experience. Visit our facility and enjoy a session of combat archery in our Jurassic themed arena. The Combat Archery arena is large enough to comfortably accommodate large groups with Hunger-style tournie: each team of 4-5ppl
Fun for Everyone!
 The Marshall will tell both teams to run to the the centre of the arena, collect as many arrows as they can and run for cover. Players load their arrows and try to hit a player on the opposing team. You can dodge and hide behind our obstacles. When you get the chance you release your arrow and if you hit a player they are out…but be careful if they catch your arrow you are out!
Thinking of doing Combat Archery?
Participation in Combat Archery requires a signed waiver!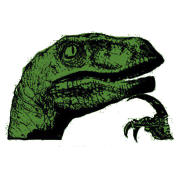 Frequently Asked Questions
Are there any age or height restrictions?
Glad you asked! Yes, we do have  an age restriction. To participate in Combat Archery all participants must be:
Is there a Maximum Amount of People Allowed in a game?
How long is a session of Combat Archery?
Is there any required items to play?