ON HOLD DUE TO COVID
Each Session is Slotted for 30 minutes
5-10 minutes Vesting-Up and Instruction
Each Session is Slotted for 30 minutes
5-10 minutes Vesting-Up and Instruction
Bazooka Ball - Fun For Kids of All Ages + Mom & Dad Too! Bazooka Ball is the awesome combination of Laser Tag and Paintball! It provides the same adrenaline rush for seasoned players but is also great for younger players too!
Bazooka Ball is played in our Glow-In-The-Dark Arena with regular paintball markers, 2" foam balls with high impact sensor vests and real time electronic scoring. 
Work together with your teammates to score the most points!
Defeat your enemy's and annihilate their base!
Conquer your enemies and the scoreboard!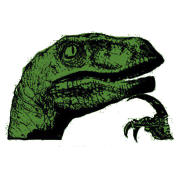 Frequently Asked Questions
Are there any age or height restrictions?
Glad you asked! Yes, we do have an age restriction. To participate in Bazooka Ball all participants must be:
Is there a Maximum Amount of People Allowed in a game?
How long is a game of Bazooka Ball?
Is there any required items to play?